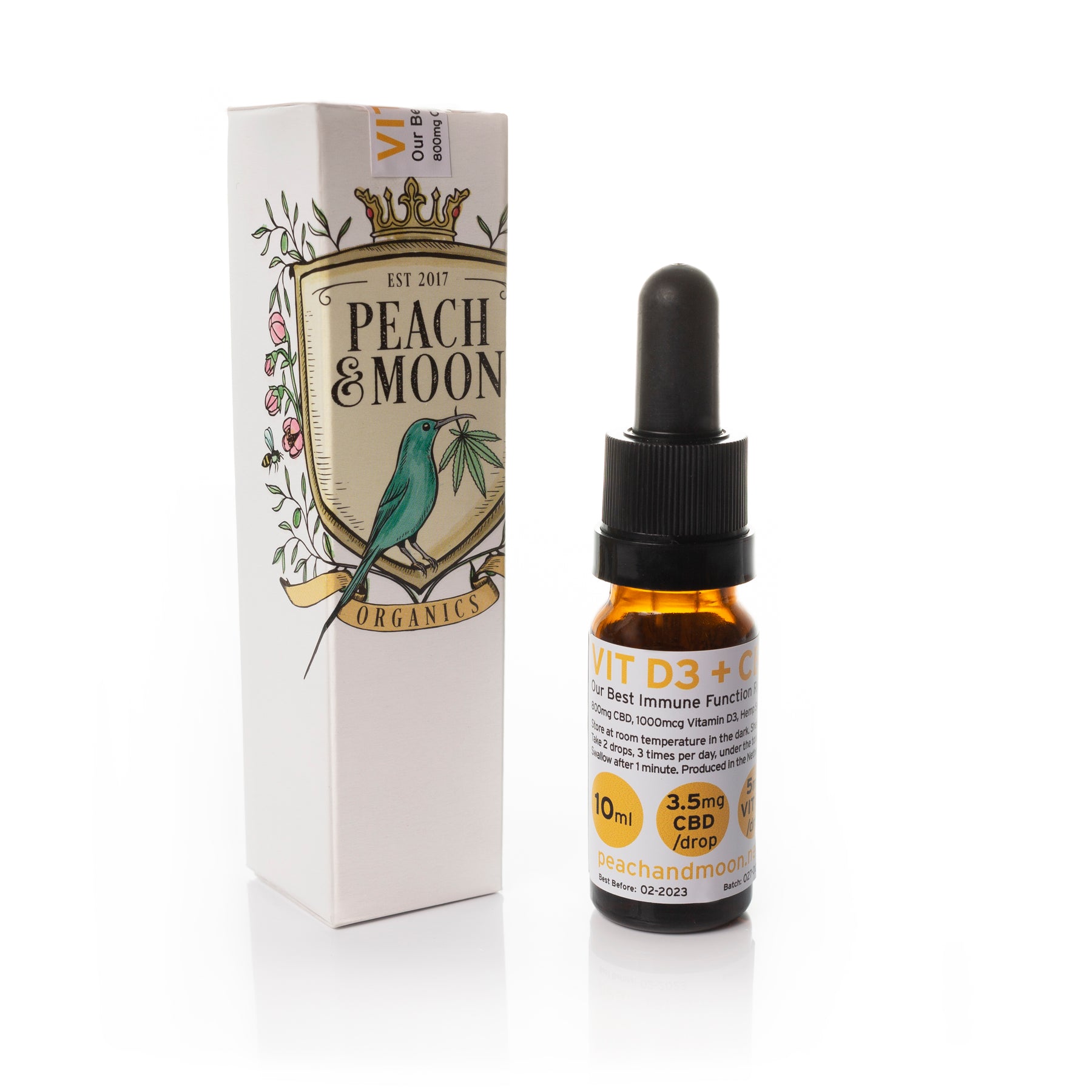 Vitamin D3 CBD (800mg)
We have a brand new product: the sunshine Vitamin and CBD.
Peach and Moon now offers 800mg of Organic Full Spectrum CBD combined with Vitamin D3. 
Each 10ml bottle contains 800mg of CBD and 1000mcg Vitamin D3. There are  ± 225 drops in each bottle, with  ± 3.5mg of CBD and  ± 5mcg vitamin D3 in each drop. 
Suggested daily serving of 2 drops, 3 times per day. Maximum recommended daily dose of 20mg CBD per day (SA regulations). 
Based on current research, it seems that consuming 1,000–4,000 IU (25–100 mcg) of vitamin D daily should be ideal for most people to reach healthy vitamin D blood levels.
Vitamin D helps regulate the amount of calcium and phosphate in the body. These nutrients are needed to keep bones, teeth and muscles healthy.
Research has shown that vitamin D might play an important role in regulating mood too.
Vitamin D may also play a role in your immune function. 
Vitamin D3 CBD is the perfect product to stay healthy as well as stimulate your muscles and normal growth of bones and teeth
RESEARCH
Reducing your risk of multiple sclerosis
Decreasing your chance of developing heart disease
Vitamin D and flu